What is VoIP?

Voice over Internet Protocol (VoIP, Voice over IP) is a general term for a family of methodologies, communication protocols, and transmission technologies for delivery of voice communications and multimedia sessions over Internet Protocol (IP) networks, such as the Internet. Other terms frequently encountered and synonymous with VoIP are IP telephony, Internet telephony, voice over broadband (VoBB), broadband telephony, and broadband phone. Internet telephony refers to communications services — voice, facsimile, and/or voice-messaging applications — that are transported via the Internet, rather than the public switched telephone network (PSTN). The basic steps involved in originating an Internet telephone call are conversion of the analog voice signal to digital format and compression/translation of the signal into Internet protocol (IP) packets for transmission over the Internet; the process is reversed at the receiving end. .

SOPHIA CALLING CARD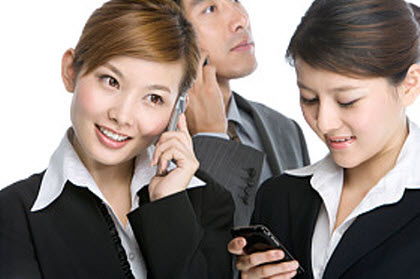 Sophia CallingCard is a leading source for international phone cards and prepaid calling cards. With our guaranteed quality phone cards and lowest rate calling cards you can save up to 75% on your long distance calls and international calls. Quit paying expensive long distance bills – use a prepaid phone card and enjoy the savings! Our international calling cards come with free features that will make them the easiest calling cards you will ever use. When you experience the Pinless Dialing feature on our phone cards you will never need to remember another pin number again.
With so many different calling cards now available, it can be incredibly confusing and overwhelming to choose the best phone card for your needs.a phone card for calling across the globe, or convenient rechargeable calling cards, we make picking out a prepaid calling card or phone card easy! We have the knowledge and experience needed to help you find the type of calling card and/or calling plan that best suits your needs. Everyday we update our cards and rate them by value.
You can also filter results based on card type, card features and length of call, or compare and contrast cards by rate per minute, connection fee, maintenance fee, rounding, service fees and extra features like rechargeable, pinless, speed dial and call details. Finding the best calling card for your requirements is so easy!
We work hard to find the best deal so you don't have to! From long distance to international phone plans, calling is the number one choice, online or offline, for the best quality and lowest rate phone cards. 100% satisfaction guaranteed! Thanks for visiting sophia-technologynology.com, please browse our site and let us help you find the top calling card for your needs.
WHOLESELL AND RESELLING
sophia telecom is one stop VOIP business solutions provider for calling card, Pc2phone, Callback, IP phone and wholesale A-Z voice terminations providers. We provide free reseller module so you can start your own VOIP business right away with nominal prepay deposit for A-Z call terminations.
sophia telecom also provides A-Z International and domestic voice call terminations service to our reseller and wholesaler and offer very good rates, so you can provide IP phone unlimited calling services to your customers.
SOPHIA MOBILE DIALER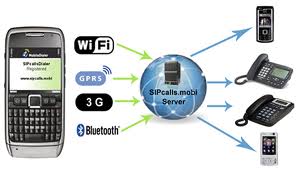 Sophia Mobile Dialer is a soft phone or dialer to make VoIP call from the mobile phone. This has been designed keeping operator's requirement in mind. With the mass deployment of wifi networks in many countries and also with the introduction of cheap GPRS service, calling from mobile set using VoIP technology is getting popular. User friendly interface.
Sophia Mobile Dialer supports SIP for signalling. Sophia Mobile Dialer runs on application layer so it supports GPRS, WiFi and Bluetooth for internet connectivity. This software will run on the phone having Symbian or Windows Mobile 5 and 6. and I phone For details compatibility list, please Click here.
This software will run on the phone having Symbian or Windows Mobile 5 and 6. and I phone For details compatibility list, please Click here.
CALLING BACK SYSTEM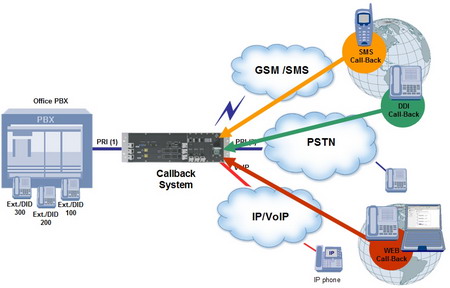 CallBack is a high-end, Intel Dialogic based system that is capable of handling prepaid and postpaid CallBack services. The PEC CallBack engine can handle up to 96 simultaneous calls per system and is often used by phone companies that wish to integrate CallBack Solutions with their Class 4 and 5 switches.
Customers can trigger callback calls via one of five methods:
1. DID based (Customer calls, hears a ring, and hangs up)
2. Web based (Customer logs in to your website, clicks a button, and logs out)
3. SMS based (Customer sends an SMS to your system)
4. Email based (Customer sends an email to your system)
5. IVR based (Customer calls a local number in market country, enters his account, and hangs up)

Customers are able to login to the website and change their callback number and personal callback settings such as deciding whether or not to play a balance and duration.
IP PHONE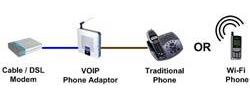 sophia telecom is a global VoIP provider offering international communication services to customers from around the world. Utilizing the latest VoIP technology we deliver top quality services and allow clients to leverage by providing the global infrastructure that enables them to expand to international markets quickly and efficiently.
sophia telecom provides complete IP phone solutions, if you are planning to start your own IP phone business then sophia telecom is right place for you.
Pc2Phone

sophia telecom provides Pc2phone solution with excellent features & quality. We offer our Pc2phone application with customized branding so you can market this solution under your own private brand and label. The days of long telephone bills resulting from expensive international calls are over. sophia telecom brings you a fantastic opportunity to enter the booming VOIP sector with our top of the line PC to Phone solutions & services. With the VOIP market already touching $10 billion, you can not afford to miss this chance of entering one of the most rapidly expanding industries of our times.
Pc2phone technology is a simple yet thorough user-friendly technology that allows PC users with an Internet dial-up connection to make long distance and international calls to anywhere in the world. Your customers can recharge their accounts by entering a PIN (Personal Identification Number) that they received either online or from a purchased calling card. The PIN is equated with a specific amount of money, as determined by you – when your customer enters the PIN, that amount of money is credited to their account.
Your customers download the Softphone software to their computer and can make calls to anywhere in the world – all they need is a sound card, speakers and a microphone on their PC. They can also log in anytime to check their account balance and CDR
In order to assist you in such an endeavor, we give you the opportunity of selling our PC to Phone services to your customers under your brand name, without any fine print. By implementing this service, your customers can reduce their calling costs significantly. Converting their PC into a low-cost telecommunication device will allow them to make long-distance and international calls at extremely low prices. You can increase your user base and revenues tremendously by offering these services to your customers, and watch the numbers grow, year after year.